Catholic Communications, Sydney Archdiocese, 22 Mar 2013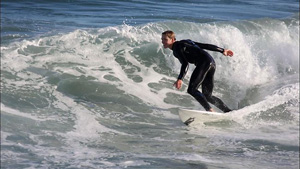 In less than two days a group of friends at the University of Notre Dame have raised more than $7000 in memory of a much loved fellow student, 23-year-old Christopher Drake who lost his life in heavy seas off North Curl Curl beach last weekend.
A final year student at Notre Dame where he was taking an Arts-Law degree, the accomplished surfer, runner and keep-fit enthusiast was swept out to sea by a massive rogue wave as he battled to help a 15-year-old girl to safety from a rock pool.
Chris, who loved the water and whose passion was surfing, disappeared just after 1 pm on Saturday, 16 March. Lifesavers and lifeguards immediately began a search on jetskis and were joined within a short space of time by the Westpac Lifesaver Rescue Helicopter.
The chopper dropped dye into the water to check which way the current was flowing. The search continued throughout Saturday, Sunday and into this week until finally, yesterday when the young man's body was found off North Head.
"Chris was someone who always radiated positivity and energy and profoundly affected every person he met. He touched the lives of all who knew him and we are all in shock and sad at his loss. But in another way we are happy that he is at peace. For Chris, there couldn't have been a more fitting end than in the sea, which he loved so much, " says Luke Hyde, one of the young man's close friends, and fellow law student and recalls one of the last things Chris ever said to him was how "the sea was a great force of nature and should always be respected."
The funds raised in memory of Chris will be donated to the Westpac Lifesaver Rescue Helicopter Service which devoted so many hours searching for the missing young man.
"Chris would be so happy that something positive came out of this. His memory inspires all our efforts and in just under 48 hours of setting up the fund, more than $6000 had been raised and by this morning a further $1000 had come in," says Eden Christopher, President of the Notre Dame Sydney Law Society, a final year Law student at UNDA and another of Chris' wide circle of friends.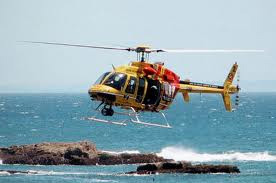 Funds raised by students will be donated to Westpac Helicopter Life Saver Rescue Services in memory of Chris Drake
According to those at Notre Dame who knew and loved Chris, what was initially intended to raise $500 for a memorial service for their friend, has grown into something far bigger, enabling Chris' friends to make a donation of many thousands of dollars to a service and charity their friend would approve and be proud of.
Since its founding 40 years ago this year, the Westpac Life Saver Helicopter Service has saved more than 22,000 lives. Patrolling Sydney's waters and beaches and on call 24/7, although the service receives a third of its funding from major sponsor Westpac and a further third from the NSW Government, the final third of the monies to keep the choppers and their crews in the air is made up entirely by donations.
"The Rescue Helicopter Service does amazing work and we intend to raise as much money as we can to help continue their vital work in memory of our wonderful friend, Chris," says Emily Mickan, a student at Notre Dame, close friend of Chris's and for many years someone who has been closely involved with surf life saving on the Northern Beaches.
Emily and the rest of Chris' large group of friends at Notre Dame say the response to their fundraiser and the amount raised in less than two days is testament to how much he was loved, the high regard in which he was held, and the number of lives he touched with his warmth, kindness, boundless energy and positivity on life and the world around him.
"The speed and way everyone has responded to the fundraiser is the truest reflection of what an incredible individual Chris was and how he touched us all with his selflessness, devotion, friendship and love," says Luke.
The Notre Dame friends of Chris Drake have set up a fundraiser page on the "Everyday Hero Australia" website where they exhort everyone to "Smile like Drake!" The web page also gives details of where funds can be donated and how people can pitch in to help.
During his years at UNDA where Chris studied for his Arts-Law degree he made friends in both the Law and Arts faculties as well as across the campus.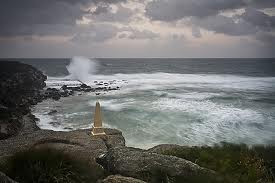 Chris Drake lost his life in wild seas when hit by a rogue wave at North Curl Curl
He was an all round athlete whom his friends say "lived his life to the fullest," pushing himself to the max and always striving for excellence in his passions from surfing to fitness and exercise to his  academic studies.
In 2011, Chris trained each Sunday with a group of mates for the annual City to Surf and followed this up in 2012 when he ran with friends to get fit for the famous Tough Mudder. Now fittingly his mates in a bid to raise further funds in Chris' memory for the Westpac Helicopter Life Saver Rescue Service, are looking for sponsors for UNDA runners and relay teams competing in this year's Sydney Morning Herald's 21 kilometre Half Marathon on 19 May.
Along with individual entries, Chris' close friend and fellow student, Erin Clare is putting together teams of two runners each. Each will split the distance and run as a relay with the first member of the team covering the initial 14 ks and the second member doing the final seven.
To donate and to find out more details of how to sponsor individual runners or a relay team in the Half Marathon to raise money in Chris Drake's memory for the Westpac Helicopter Life Saver Rescue Service log on to http://www.everydayhero.com.au/luke_hyde.
http://www.sydneycatholic.org/news/latest_news/2013/2013322_875.shtml